Co-Parenting App: AppClose
Forget the pricey paid apps & co-parenting planners, AppClose is literally the greatest tool of all time!
Link: https://appclose.com/hd/download/download_form.html
FYI: This is not in any way sponsored, solely vouching for this App from personal experience. I truly believe this downloading app should be the first step when dealing with a custody case. For me personally it has saved me time and time again with holding a Narcissistic co-parent accountable. 
Some of the cool features:
Prove your consistent timeliness & facilitation of parenting access with a "Check-in" at drop off or pick-up that captures the time & your GPS co-ordinates. Export all check-in's later for your evidence files.
Communicate children's activities and appointments
Synch (without sharing) your personal calendar to avoid any scheduling conflicts.
Create and share parenting schedules
Expense tracker: enter expenses you want to save, export, share, or submit for reimbursement.
Pick Up / Drop Off / Swap Days Requests
Scan & send receipts or other documentation right from your phone.
Communicate by text with the added benefit of organizing conversations by topic or expenses. In order to preserve accurate communications between parties, messages are dated and time stamped after being sent and cannot be altered or deleted.
Store & share important child-related info (i.e. medical, child care, etc.) with your co-parent or other third parties (i.e. stepparents, grandparents, caregivers, professionals, etc.).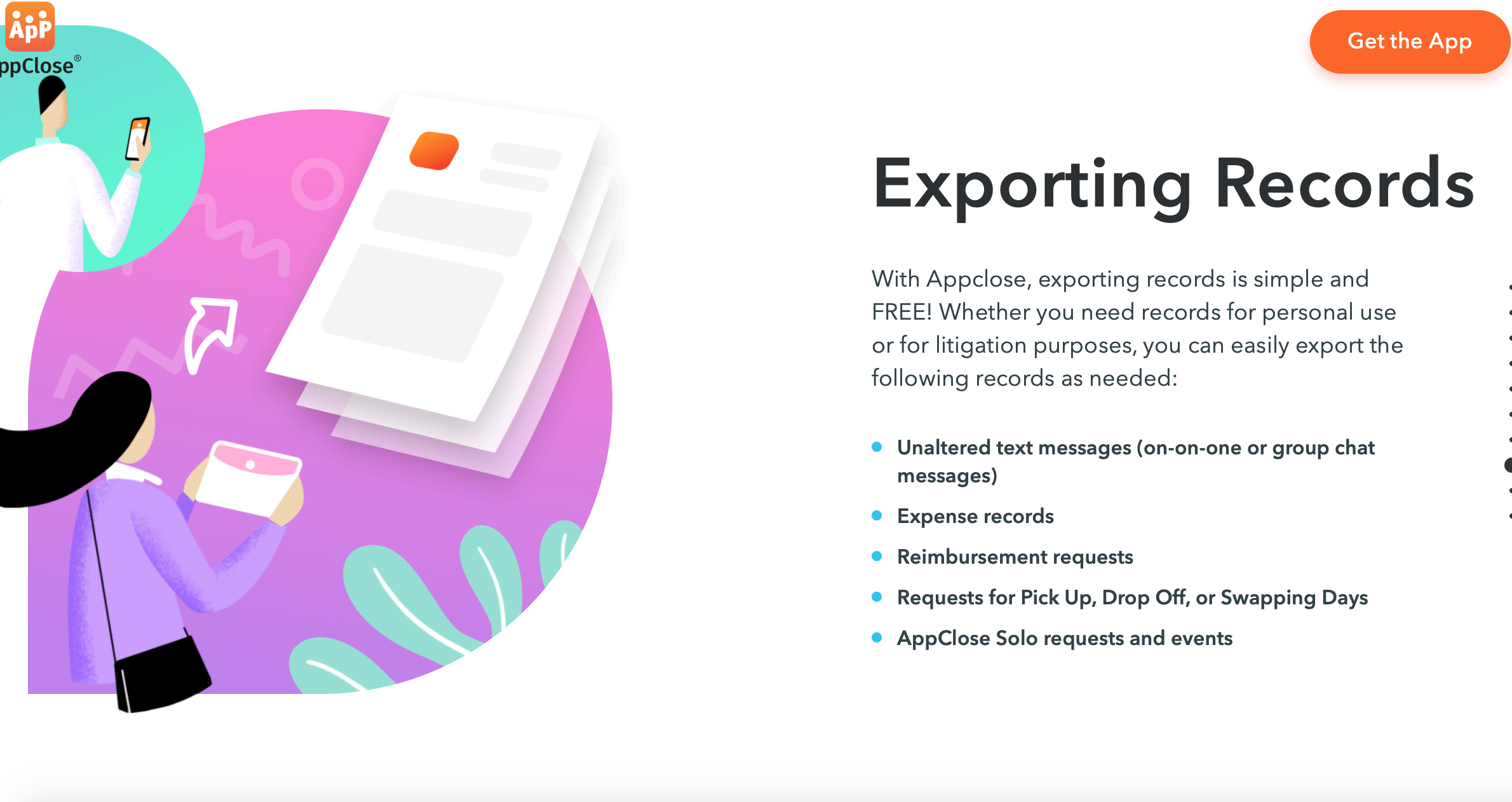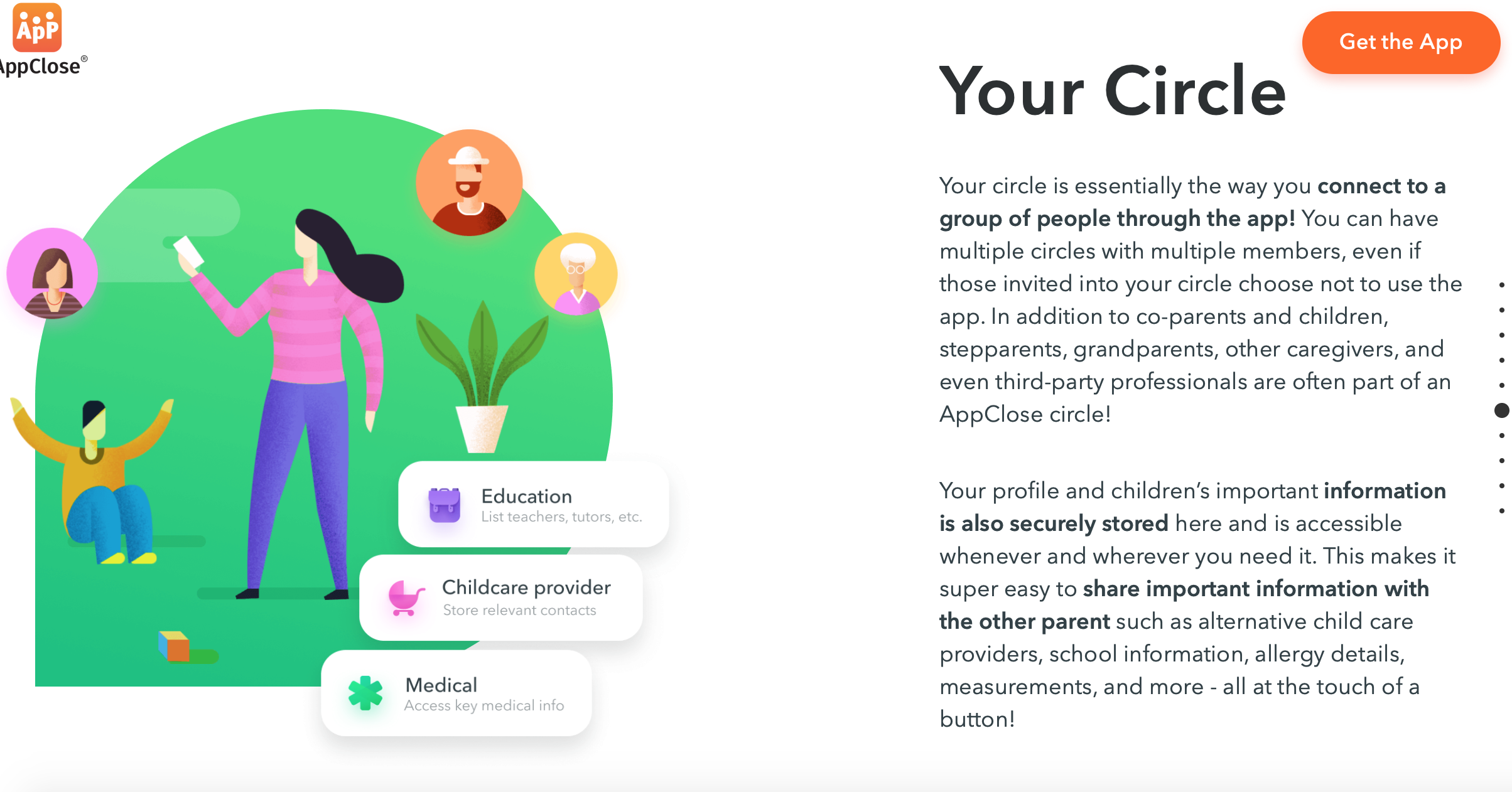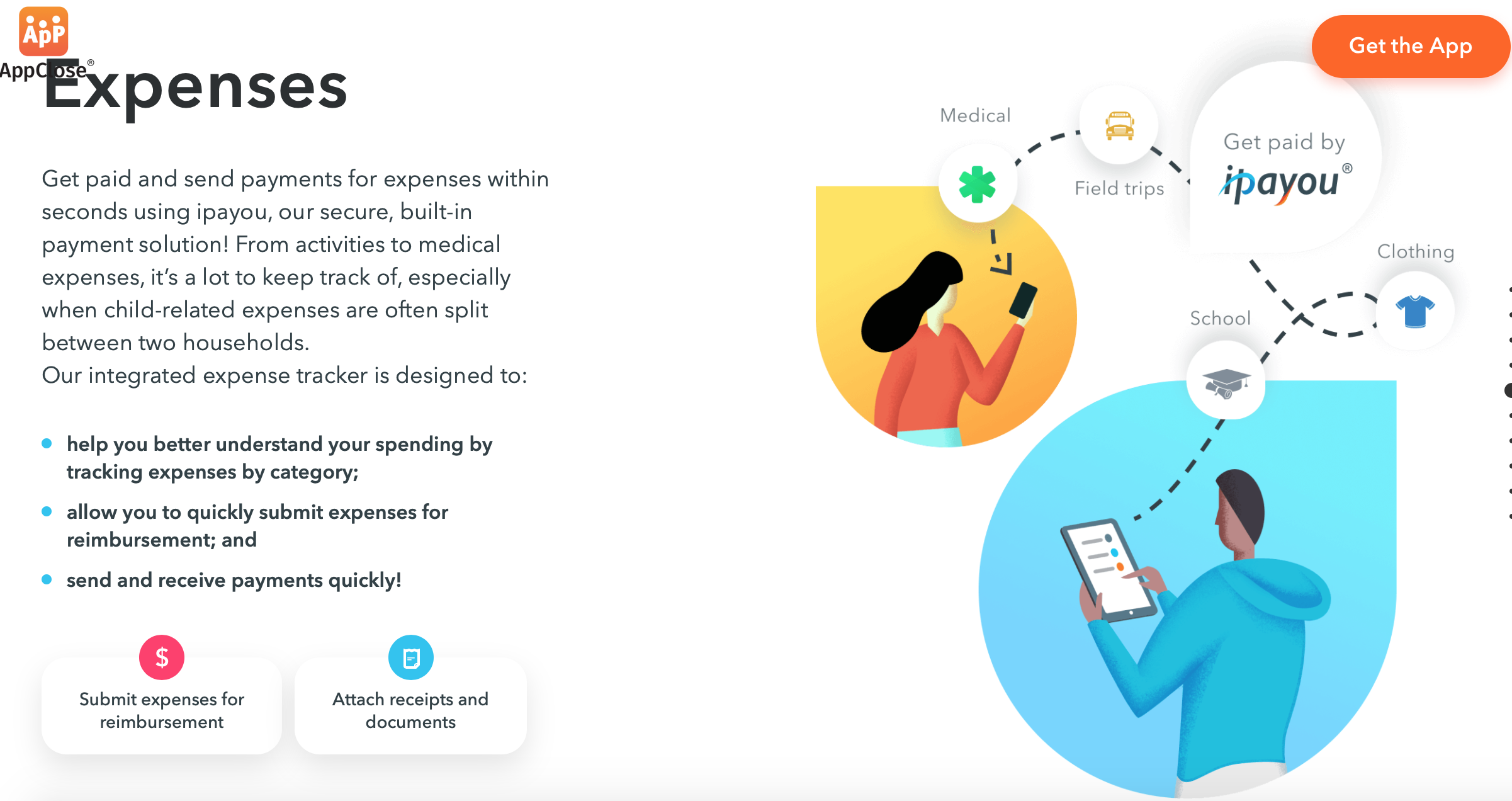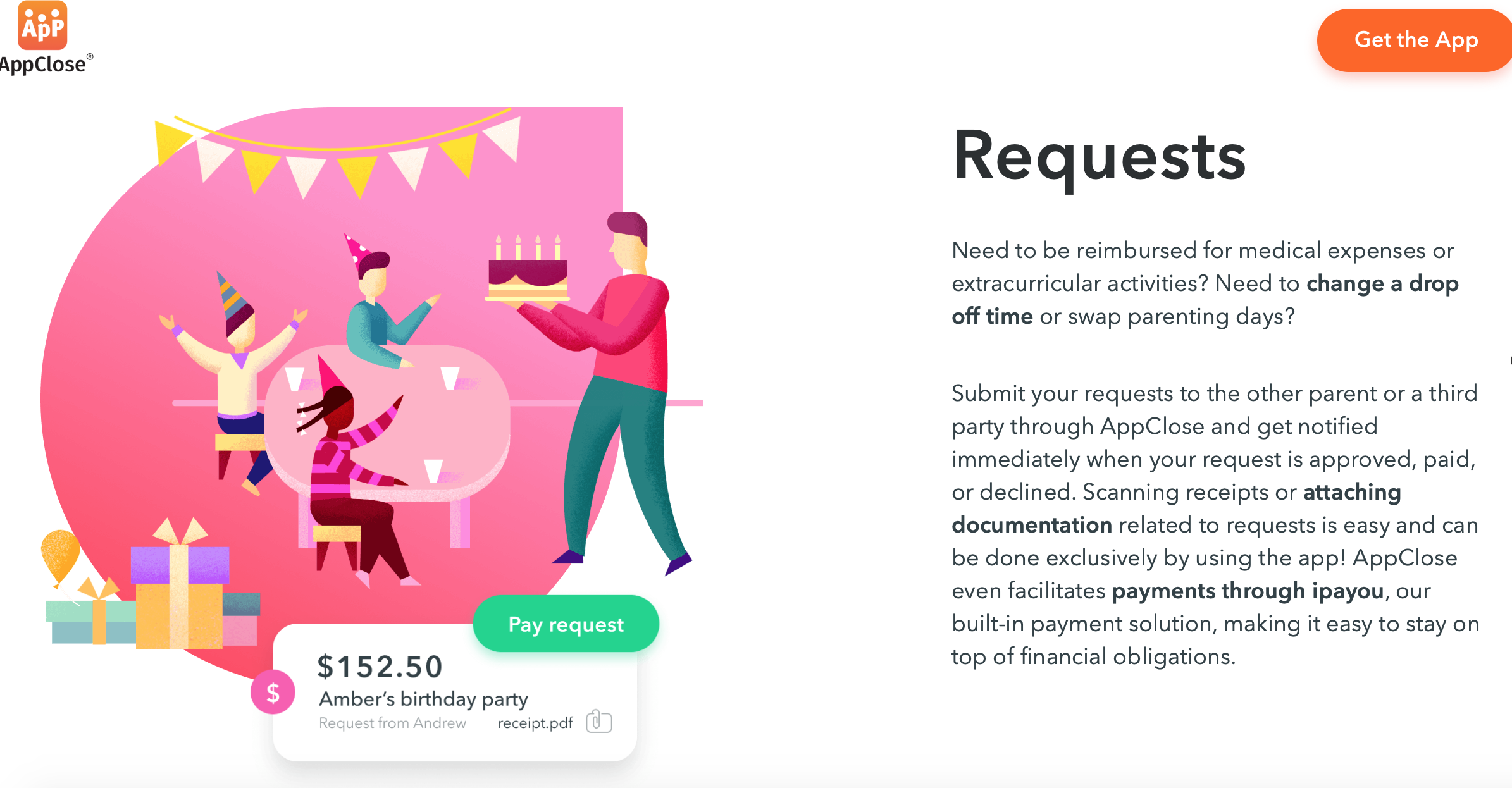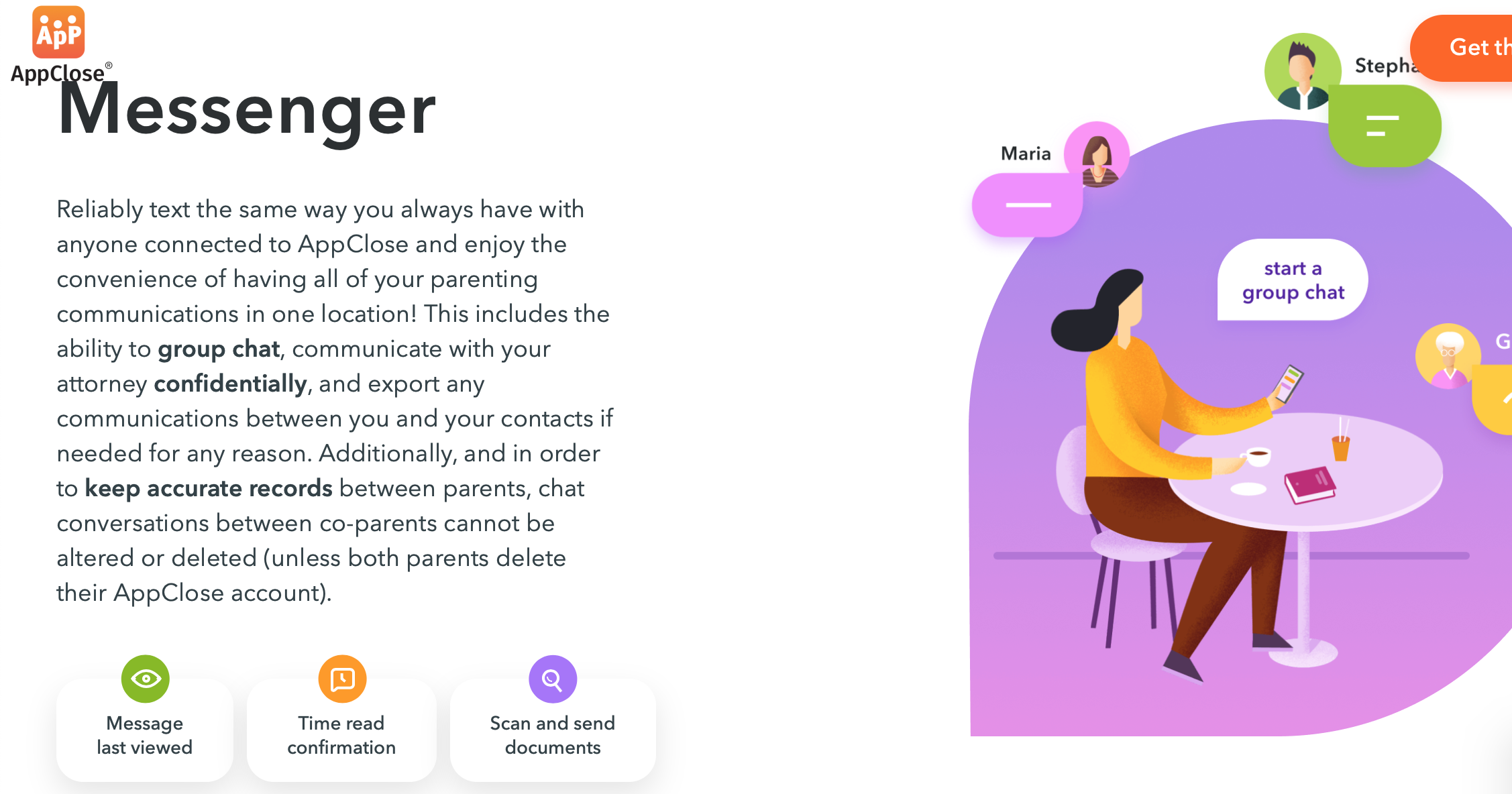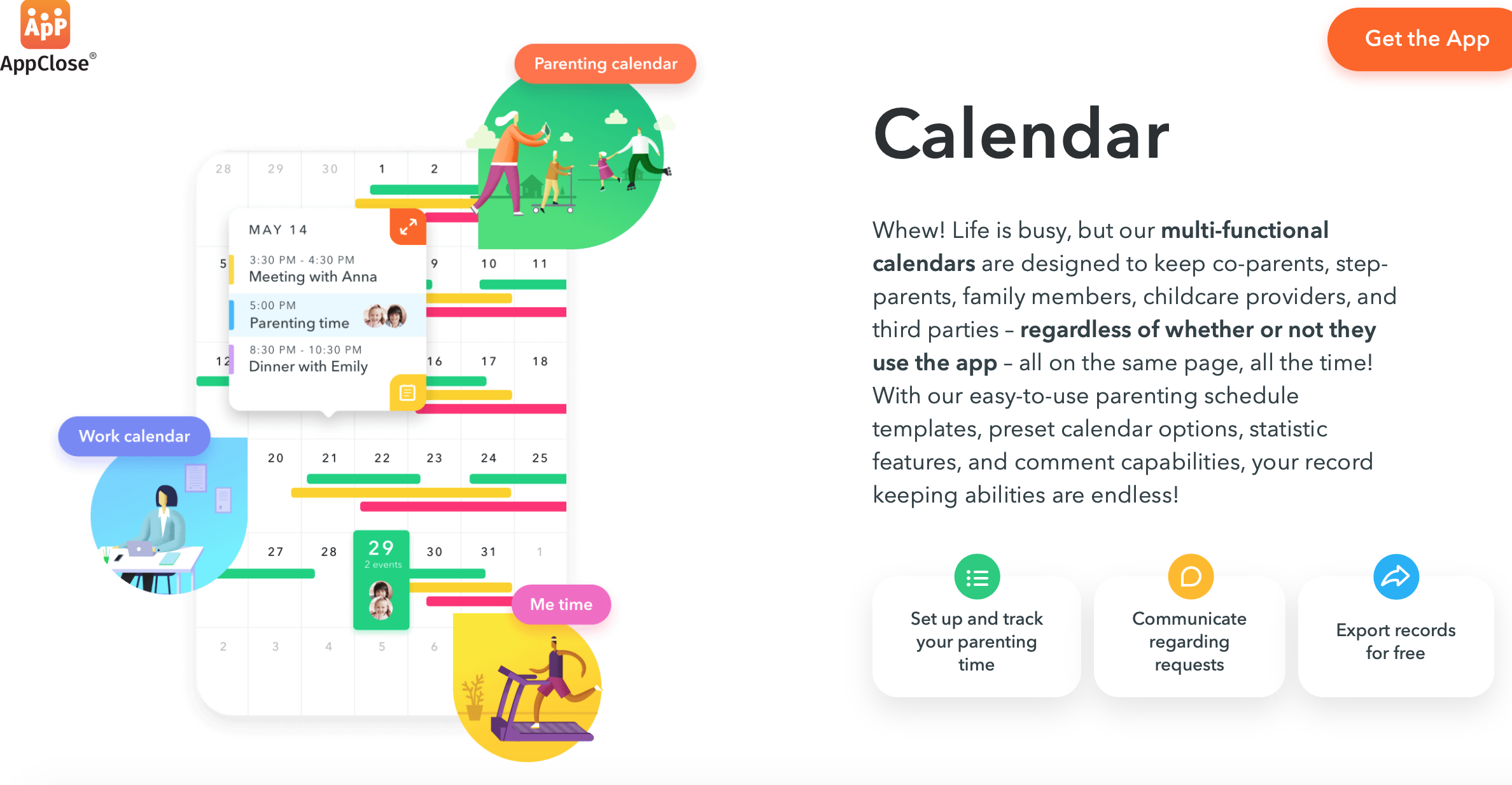 AppClose-Court-Order-Language.pdf